Biography of Pierre Gattaz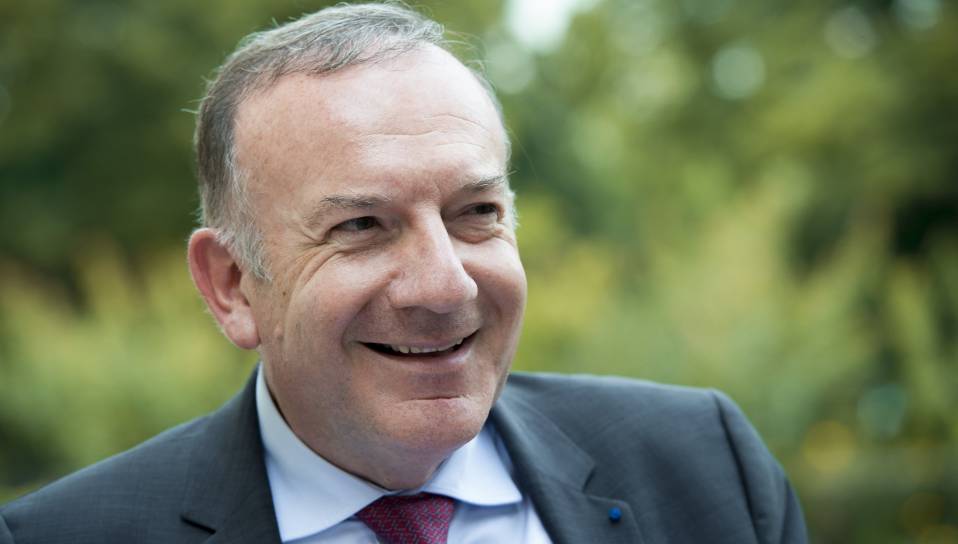 As head of the MEDEF, Pierre Gattaz's top priority is increasing employment by giving companies the means and the conditions to be competitive in a climate of trust, the only way to restore the growth needed for the economy to recover.
Pierre Gattaz was born on 11 September 1959 and elected President of the MEDEF on 3 July 2013. Chairman of the Board at Radiall, having directed and led an SME and mid-cap to recovery, Pierre Gattaz is an entrepreneur who very early on in his career became involved in defending and promoting business.
Diplomas
An engineering graduate from Ecole Nationale Supérieure des Télécommunications de Bretagne, Pierre Gattaz is also the holder of a Certificate in Administrative Management from George Washington University (USA).
Industry Experience
Having successfully earned these two degrees, he joined Dassault Electronique in 1984 as a business engineer before becoming an export project manager.
In 1989, he left this managerial career to pursue a new entrepreneurial venture as Managing Director of Fontaine Electronique, a recovering SME of 45 people, which he helped get back on track. He then held a similar position at Convergie, a mid-cap of 200 people in the energy sector and a subsidiary of the Dynaction Group.
He joined the management of the family-owned company Radiall in 1992. At its head, he had to deal with crisis of 1993, refocusing the business on telecommunications and developing an aggressive export strategy. This reorganisation was extremely successful, yet was severely affected by the telecoms crisis of 2001. Pierre Gattaz used this change of events to take stock of what the future markets would be like and how the French electronics sector could thus develop. A new direction was needed. With an emphasis on innovation and operational excellence, he decided to redirect the company towards industries such as defence, aviation, space, automotive, the medical and instrument sector, as well as to explore new markets such as India, China and Japan. To achieve this, he implemented a development policy based on restructuring the production chains, collective intelligence with the involvement and greater accountability of all employees, as well as a culture centred on customer relations.
After managing three crises without needing to borrow, Radiall is currently reaping the rewards of its successive restructuring, based on a forward-looking analysis of future markets. The last family-owned company in this sector and a leading manufacturer of electrical components, connectors and coaxial cables, Radiall is now an international company listed by Boeing with a presence on four continents: the United States, Mexico, India and China. Under Pierre Gattaz's leadership, as Chairman of the Board since 1994, the company saw its turnover increase from 70 million in 1992, 50% of which from exports, to 230 million in 2013 (85% from exports); i.e. an increase in turnover of 6.8% with an increase of 36.2% in current operating margin and 33.3% of net income in 2013, compared to 2012.
Radiall employs 2,700 staff (1,000 employees in 1992) in its nine plants, five of which are in France (four plants in France in 1992).
I am convinced that a business is the most important and the most beautiful human cell after the family. It is a place of personal development, of social integration, of human dignity through individual and collective work.
Professional Commitment
The successful head of an SME, a mid-cap and family-owned company, Pierre Gattaz was eager to share his wide experience of corporate life and knowledge of future industries with professional organisations. In 1999, he was elected president of SYCEP (Passive Electronic Component Industries Association), which then became GIXEL (Professional Association for Electronic Components and Systems). He cemented his commitment in 2002 with the creation of FIEN (Digital and Electronic Industries Organisation), which he chaired until 2007. The subprime crisis at this time strengthened his motivation to reinvigorate the French economy and support businesses. In 2007, he was elected President of FIEC (Federation of Electrical, Electronic and Communication Industries), which includes 30 industrial associations and joined the MEDEF Executive Committee. He was a board member of the UIMM (Union of the Metallurgical Industry) from 2007 to 2013.
From July 2010 to July 2013, he was also President of the GFI (Industrial Federations Group – 17 industrial federations representing 80% of French industry), a member of CNI (National Industry Council) and a founding member of La Fabrique (the industry's think tank).
The difficulties faced by French companies as a result of the crisis and subsequent economic policies led Pierre Gattaz to want to go further in getting the country back on track and so he put himself forward for the MEDEF presidency. He was elected President for a five-year term on 3 July 2013, with 95% of the vote.
As head of the MEDEF, Pierre Gattaz's top priority is increasing employment by giving companies the means and the conditions to be competitive in a climate of trust, the only way to restore the growth needed for the economy to recover.
The company is also, I deeply believe, what will in the future solve the overwhelming majority of the challenges we face.
Publications
Pierre Gattaz has developed these convictions in four publications. "Le printemps des Magiciens" ("Magicians' Spring"), an impassioned plea in support of French industry, published in 2009 by Nouveau Monde publications.
In "Les 7 piliers de la Croissance" ("The 7 Pillars of Growth") (a Nouveau Monde publication, March 2013). he presents an analysis, as a business leader, of the difficulties that our country faces and his vision of the economy and ideas to return to growth and create jobs.
"Français, bougeons nous !" ("Let's Move, France!") (a Nouveau Monde publication, October 2014) is an enthusiastic call to create a growth and employment momentum throughout France with a single objective: Make France a winner by 2020.
Finally, he is the author of "La France de tous les possibles" (France, where everything is possible) (a Débats publics publication, April 2016), a work in which he presents his convictions for making France a success, reconciling businesses, a work ethic and capital.
Background and Honours
Married and father of four children, Pierre Gattaz is a Chevalier of the Légion d'Honneur and Officer of the National Order of Merit.
MEDEF Life
Our website uses cookies to offer you optimal navigation and personalized content.
By continuing your browsing on our site, you agree to the use of cookies.
Learn More