Who are we

A team dedicated to businesses
MEDEF management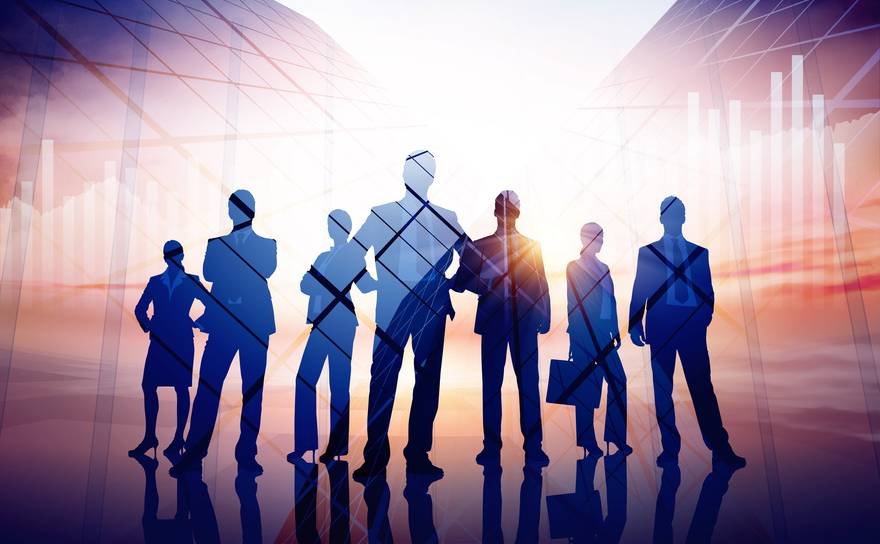 At MEDEF, a team of more than 200 expert, dedicated men and women work day-to-day to serve companies, professional confederations and the local and regional MEDEF offices.
MEDEF is structured into operational clusters, under a Managing Director and the Deputy Director General: Social/Economic Affairs/International and Europe/Marketing - public affairs and press, rounded out by a Members-Mandates-Partnerships Department :
Furthermore, the France 2020 Project, Defence Liaison Committee and Corporate Law Initiative are run under the supervision of the Managing Director.
General Secretariat responsibilities and the Support Functions are the responsibility of the Deputy Director General.
Chair
Director of the Chairman's Cabinet: Bruno Rouault
Head of Chairman's Cabinet/Advisor to the President in charge of Globalisation Affairs: Gauthier Berna
Advisor to the Chairman/in charge of Company Financing for Employment and Development Project: Marie-Noëlle Duval-Debré
Deputy Director General in charge of Presidential Legislative Platform, Advisor to the Chairman: Dorothée Pineau
Directors
Managing Director: Michel Guilbaud
Deputy Director General: Joëlle Simon
Deputy Director General: Elisabeth Tomé-Gertheinrichs
General Secretary: Laurent Bourgoin
Advisor to the Managing Director: Béatrice de Courson
IT Manager: Philippe Pung
Finance Department: Claire Ferratier
Secretary of Statutory Inquiries: Laurence Amand
Members-Mandates-Partnerships Division : Olivier Marcalliou
Marketing, Events, Publications, Web Department: Béatrice Tonus
Public Affairs Department: Guillaume Leblanc
Media/Press Department: Arnaud Delaunay
Economy/Financing Department: Agnès Lépinay
Taxation Department: Marie-Pascale Antoni
Studies Department: Olivier Redoules
Research and Innovation Department: Patrick Schmitt
Entrepreneurship and Growth Department: Céline Micouin
Sustainable Development Department: Laurence Rouger de Grivel
Social Relations Department: Adrien Teurkia
Social Protection Department : Delphine Benda
Education and Training Department: Frédéric Wacheux
Documentation: Valérie Colombain
General Resources Department: Véronique Sarrazin
Security and Safety Department: Philippe Salmon
MEDEF International
Chairman: Frédéric Sanchez
Managing Director: Philippe Gautier
Our website uses cookies to offer you optimal navigation and personalized content.
By continuing your browsing on our site, you agree to the use of cookies.
Learn More