Discover who we are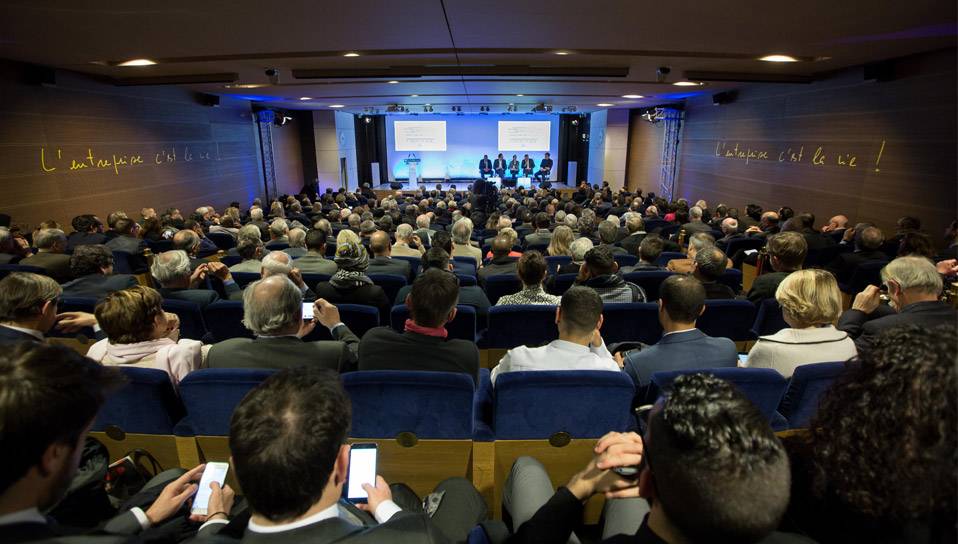 The MEDEF is the leading network of entrepreneurs in France. Over 95% of the businesses belonging to the MEDEF are SMEs.
The MEDEF places job creation and sustainable growth at the heart of its action. It promotes entrepreneurship and defends free enterprise.
The MEDEF maintains a dialogue with all the actors of civil society and, with the various decision-makers, works towards achieving a better understanding of the constraints and the strengths of businesses.
Enhance entrepreneurship
In a context of far-reaching changes (economic, demographic, digital, societal), its mission is to promote free enterprise and encourage and enhance entrepreneurship.
To achieve this, it takes initiatives that enable businesses to benefit from a favourable legislative and regulatory environment in the economic, fiscal, labour, environmental, and societal fields and to deploy their activities both in France and abroad. The MEDEF has launched many international initiatives: MEDEF International + Stratexio + Agyp.
The MEDEF is a social partner and in this capacity it helps build a constructive social dialogue, in touch with the realities on the ground and in concerted manner with the trade union organisations.
The MEDEF works to adapt the various social protection systems to the economic and demographic changes.
The MEDEF's strength lies in its country-wide network and in the range of business sectors it represents.
Our website uses cookies to offer you optimal navigation and personalized content.
By continuing your browsing on our site, you agree to the use of cookies.
Learn More